Discover How
Natural Light Can Transform


There is nothing that can transform a space like natural light. Whether you're renovating an existing space or adding a new space to your home, skylights and sun tunnels bring natural light into otherwise dark spaces, transforming the ordinary into extraordinary.
Dedicated Specialists
From start to sunlight
At Georgia Solar Lighting our specialists are with you every step of the way. From planning and budgeting, to installation, and then all the way through the unsurpassed warranty on Velux products. If your replacing your existing skylights, adding new skylights to your space, or looking at sun tunnels for a unique solution in your home, your first step is reach out to our dedicated team.  Call us at 678.395.6954
---
Edward J. 2021
"I highly recommend…"
I had a Sun Tunnel installed in my home and Jason was PHENOMENAL!!! There is a saying that between Good/Affordable/Fast, you can only pick two. However, with Jason and Georgia Solar Lighting the workmanship was excellent, the product was very affordable, and the time it took was incredibly fast. I highly recommend Jason and Georgia Solar Lighting!
Refreshing Your Space?
Bring in the natural sunlight
Taking your space up a notch? Our first suggestion is… look up! Consider the possibilities of natural light flooding across your family room, or brightening up a corner office. With so many options in the Velux product line, you're sure to find an amazing solution.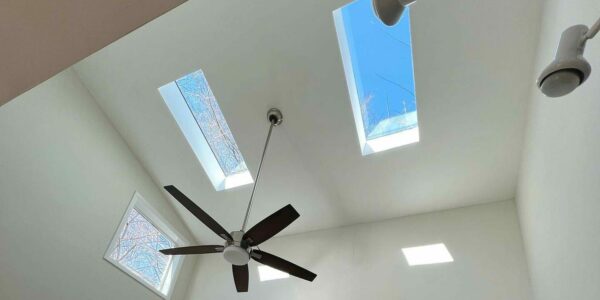 the no leak promise warranty
Velux No Leak Skylights carry a 10-year installation warranty, plus 20 years on glass, 10 years on product, and five years on shades and controls.
solar tax credit
Did you know some Velux  skylight products may qualify for a federal solar tax credit? Our specialists can help you determine what options are available.